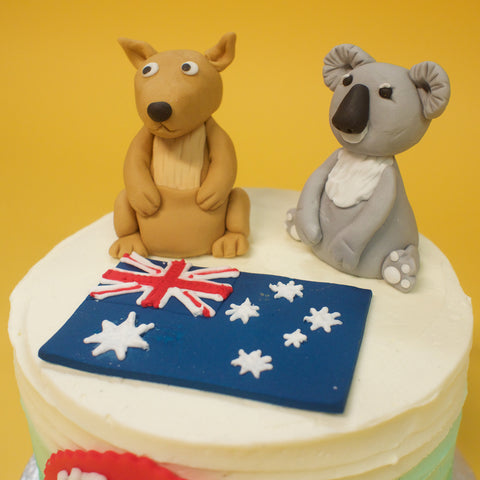 24 Feb

BEST PASTISERIE EVER!

Today is Australia Day, a day to remember Australia's history and celebrate all things Australian!  We were asked to make an awesome cake to help a customer celebrate and we love the end result.

What could be more Australian than these cute little guys!  Did you know that koalas spend up to 18 hours a day sleeping and eat up to 1kg of eucalyptus leaves every single day? Or that kangaroos can run at up to 65km/hour?  We think that these hand made sugar paste versions of the famous animals look super cute and are the perfect addition to this cake, completed with a flag and piped message.

Whether you're an Aussie celebrating away from home or are celebrating the day in the sun down under, we hope you have a fab day!